Designed to correct nearsightedness, farsightedness and astigmatism, PRK is recommended if your cornea is too thin for LASIK or if you have significant dry eye. This procedure utilizes the WaveLight EX500 Excimer Laser System, just like LASIK. However, the treatment does not include creating a corneal flap. Epithelial healing results in a longer visual recovery, more mild discomfort and several months of post-operative eye drops. The results at six months are comparable to those of LASIK treatments.
PRK is a great alternative to LASIK when the cornea is too thin. With a slight longer recovery time than LASIK of around 48 to 72 hours, PRK offers the same outcome as LASIK – improved vision without glasses or contacts. 
STEP ONE: a soft brush is used to remove the outermost layer of your cornea. STEP TWO: Once the outermost layer of your cornea is removed your eye surgeon will use our high tech excimer laser to reshape the curve of your cornea. STEP THREE: After the cornea has been reshaped a specific contact lens is placed to protect the cornea while your eye heals.

• Safe and Gentle Procedure
• Minimal Removal of your body's natural tissue
• Excellent Vision – post procedure
• More Accessible – increased rate of candidacy for those with thin corneas
• Strong Cornea – during and after the healing prcess
Patients who are in their 20's, 30's and sometimes 40's and are not good candidates for LASIK. In particular those who's corneas are too thin for LASIK.
Just like LASIK, PRK is a very safe and effective procedure. Dr. Rudd and his team will do whatever is best for your vision and sometimes that means PRK.
Laser and vision correction technology has continued to evolve and improve over the last 20 years,
and the best technology produces the best results.
We are dedicated to keeping up with latest technology,
because providing you the best result possible is what matters to us most!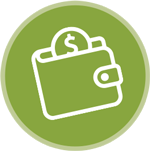 All-Inclusive Pricing + Easy Financing Options
At Aurora LASIK we believe that clear vision free from lenses should be affordable.
 Promotional Offer: $1000 OFF Your Procedure!
Affordable Vision Correction
We strive to make vision correction as affordable as possible on any budget. Not only do we offer a Flat-Fee, Lifetime Guarantee but we also offer our patients our BEST FINANCING EVER!
PRK will actually SAVE YOU MONEY! Our price for PRK is $2,200 (per eye) *additional discounts may be applied.