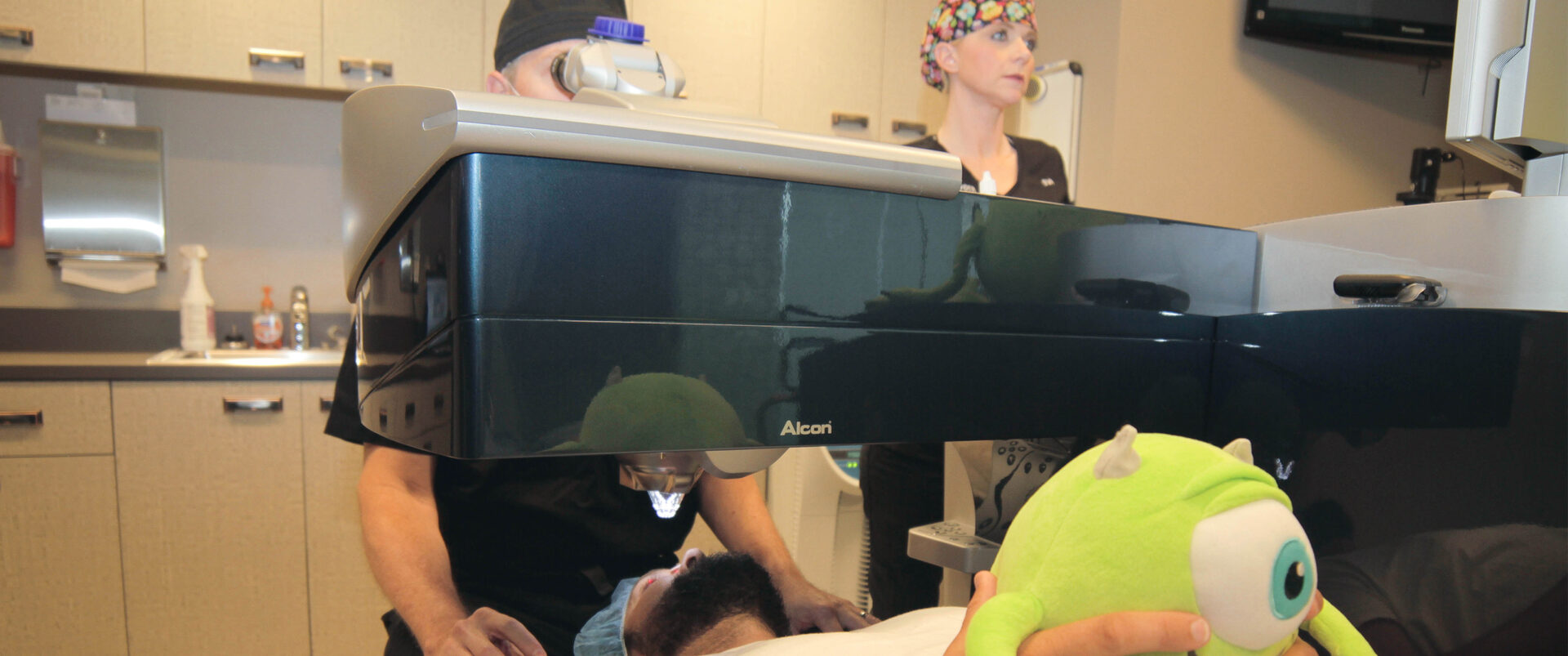 Procedures
CUSTOM TREATMENTS FOR EVERY EYE
At Aurora, we customize each treatment to give you the best results possible.
The only way to know for sure which procedure is right for your eyes is to come in for you FREE exam!
Here we can help you learn more about your best options based on what makes you unique!
The leading form of laser vision correction over the last 25+ years. Newest technology has you done in 15 minutes, blade-less, resume normal activities the next day!
"Implantable contact lens" for people who have extreme nearsightedness and are not candidates for LASIK. Rapid recovery extremely high satisfaction rate, and removable/exchangeable.
"Flapless" LASIK for patients with thin corneas, prior corneal surgery, or potential for eye trauma. Great for active lifestyles, certain professions, and contact sports.
Reverse the eye's natural aging process. Perfect for patients who are having a hard time seeing up close due to the age-related hardening and clouding of the eye's interval lens.
If you have pesky floaters that you can't seem to get rid of, we can get rid of them for good. No downtime, return to normal life without annoying visual floaters!
Laser and vision correction technology has continued to evolve and improve over the last 20 years,
and the best technology produces the best results.
We are dedicated to keeping up with latest technology,
because providing you the best result possible is what matter to us most!